Junior Volunteer Positions
We are currently using a focused recruitment approach to meet the needs of the shelter. Whenever there is a volunteer need at the shelter, we will send recruitment emails to all applicants who meet the basic criteria for the role. Please complete an application here (www.phs-spca.org/volapp)  to be added to that contact list. All volunteers need to be fully vaccinated against COVID-19.
Our Junior Volunteer positions are available for youth 13 to 17 years of age and require a commitment of 2 hours per week for at least six months. Volunteers ages 13-15 must be accompanied by a parent or guardian.  We are unable to accept volunteers under the age of 13.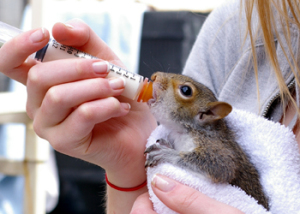 Once you become a volunteer, you'll be asked to purchase a "Volunteer Pack" that includes a short-sleeve volunteer t-shirt, lanyard and combination RF access keycard and identification badge. The cost of the pack is $30 plus tax.
To learn about opportunities for children of ALL ages please check out our education offerings here