A Home for the Holidays Gala
Our Home for the Holidays Gala was a purrfect start to the holiday season. We welcomed animal lovers to the Crowne Plaza on November 5th to raise much needed funds to help our shelter animals find their home for the holidays.
With our silent and live auctions, four-course meal, live music and dancing, we raised funds for our Hope Program. The Hope Program provides extra care and attention to sick, injured, behaviorally challenged, and geriatric domestic animals. This incredible program saves over 100 animals every month.
Thank you to our guests and supporters who made this night so special!
Want to stay in the loop about next year's Gala, happening on November 4th, 2023? Email Tatiana Nori at [email protected] to let her know.
Check out our photos from the night!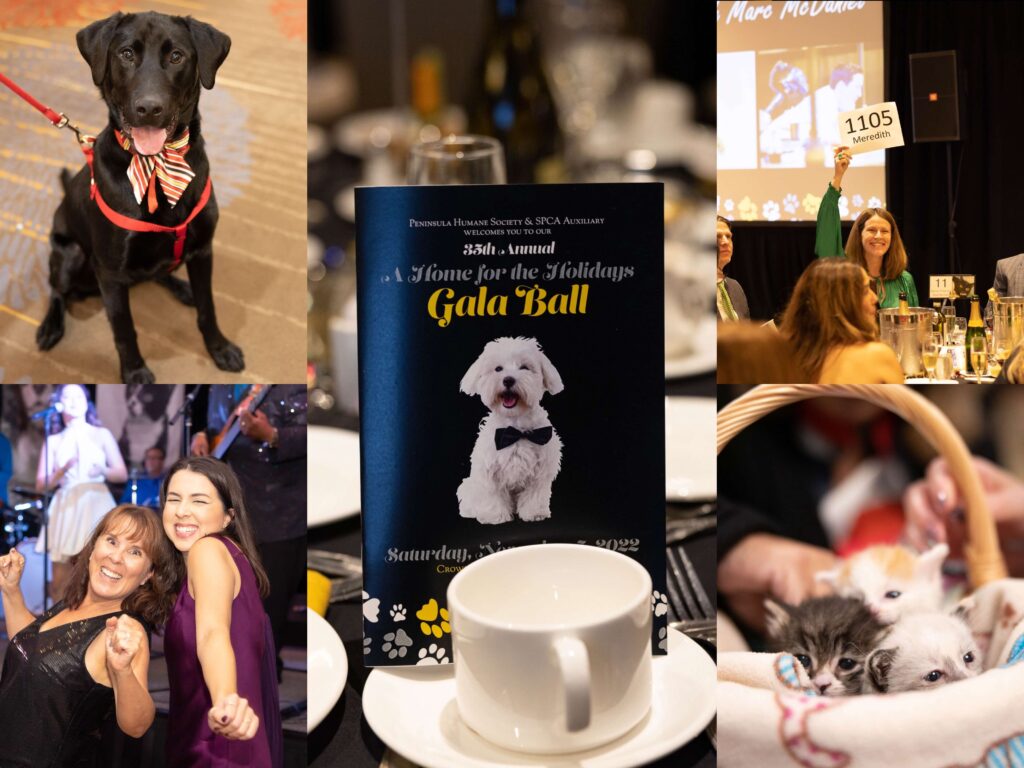 THANK YOU TO OUR GENEROUS 2022 SPONSORS!
 Donna Marie Baldwin ⋅ Carter & Kelly Beim ⋅ Amanda Brown & Justin Chang ⋅ Crosby-N. Gray & Co. Funeral Home and Cremation Service ⋅ Laura & Tom Faust and Pooch Kona ⋅                 Vanessa & Billy Getty ⋅ Ken Goldman Family ⋅ Valerie Hubachek ⋅ Tom & Tammy Kiely ⋅ Alexa Knight ⋅ Joe & Nicole Lacob ⋅ Dr. & Mrs. William Montgomery ⋅ Morse Lodge #257 ⋅ Debbie Oppenheimer ⋅ Ian & Aleksandra Parker ⋅ Kelly Pasquale & Friends ⋅ Denise Pollard & Ross Berman ⋅  Ron Sege Family Fund ⋅ Nancy & Brian Schlesinger ⋅  Frank & KC Simmons⋅ Anthony Tansimore