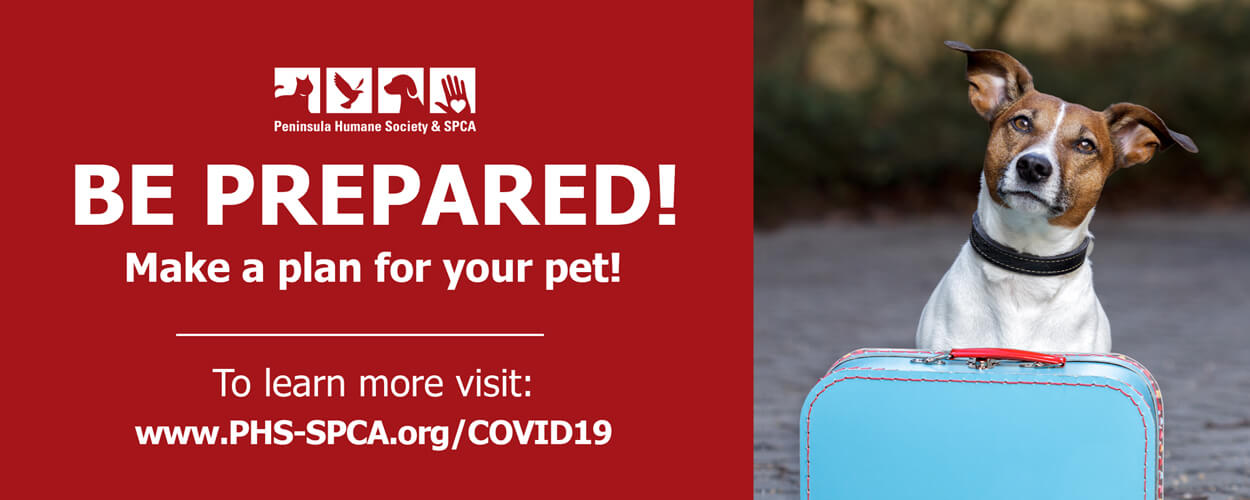 Love fancy events, but prefer pajamas to gowns? Want to support shelter pets AND share a unique online experience with friends and family? Join us at our first ever VIRTUAL gala event! Black tie attire is entirely up to you. There's no better way to raise money for shelter pets from your couch! Join the celebration at www.phsgala2020.givesmart.com
In response to information received from the San Mateo County Department of Public Health regarding controlling the spread of COVID-19, Peninsula Humane Society & SPCA's Center for Compassion located at 1450 Rollins Road in Burlingame, is currently open for adoptions by appointment only Tuesday through Sunday. Please call 650-340-7022 for more information. Please know that the animals in our care will continue to be our top priority.
Our Coyote Point Shelter, located at 12 Airport Blvd in San Mateo is open for essential animal services including surrendering animals, lost and found animals.  Please call 650-340-7022 ext 339 or ext 336 for assistance.