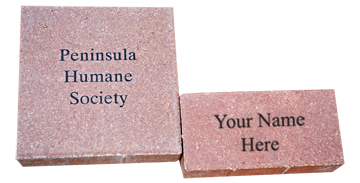 Personalized Bricks & Pavers
Personalized bricks and pavers are a great way to provide permanent recognition for a variety of occasions. Bricks/pavers are laser-engraved with wording of your choice and an optional graphic, and placed in our Path of Kindness that leads to our Center for Compassion. Demonstrate your love for the animals, and reserve a piece of our shelter's history! Click here for the order form.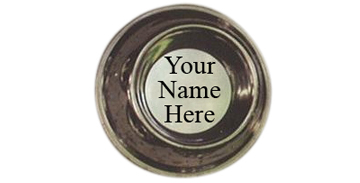 Creative Plaques
Your name (or the name of a beloved family member, friend, or pet) can be permanently displayed inside our Center for Compassion. Names will be inscribed on a creative plaque and displayed on our Circle of Friends wall near our dog dorms. Consider ordering a personalized plaque to support our shelter. Click here for the order form.
Donations of any amount will support our shelter animals. If you have any questions about donating or our naming opportunities, contact Lisa Van Buskirk at [email protected] or by calling 650-340-7022 ext. 327.