PHS/SPCA Auxiliary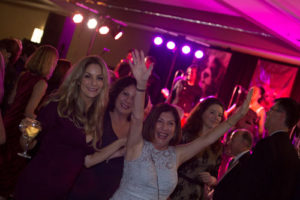 Founded in 1988, PHS/SPCA's Auxiliary has raised more than $3 million through their annual "A Home for the Holidays" Gala Auction and helped fund worthy programs such as the Spay/Neuter Clinic, education programs for children, and expanded shelter hours!  In recent years, auction proceeds have benefited the shelter's Hope Program, which provides medical care and behavioral attention for our neediest animals.
The Auxiliary meets in the morning at PHS/SPCA on the fourth Wednesday of each month.* Their main function is to coordinate the annual Gala Ball & Auction. The next event will be Saturday, November 2nd, 2019.
We welcome new members year-round. If you would like to be part of this prestigious group who does incredible work to help our animals, please contact Lisa Van Buskirk at 650-340-7022 ext. 327 or LVanbuskirk@PHS-SPCA.org.
*We are open to hosting afternoon/evening meetings if you are unable to attend morning meetings. Just ask!
2017 Auxiliary Members
Staci Adams
Linnell Binn
Holly Borghello
Kerry Boyd
Carolyn Crane
Myrna DeFriese
Deborah Grider
Valerie Hubachek Auxiliary President
Alexa Knight
Helen Lustig
Samantha Marshall
Cindy Montgomery
Pat Omana
Joan Paladini
Julie Peachey
Marilyn Porto Past President
Michelle Rick
Marlene Ross
Joan Shepherd
Lorraine A. Smith
Marian Soss
Twyla Weinberg
Julie Vejmola