Corporate Promotions
Please consider supporting these businesses which have ongoing promotions that directly help our animals.

Start each of your Amazon browsing sessions from the AmazonSmile webpage, and Amazon will automatically make a donation equal to 0.5% of each purchase to help our shelter animals. Simply bookmark smile.amazon.com/ch/94-1243665 and continue as normal, and know that animals in need are benefiting from every item you buy!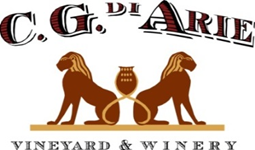 We are excited to announce that we have partnered with C.G. Di Arie Winery. A portion of sales from their MIXED BREED wine sold online and in the new San Mateo Total Wine & More store will donated to our shelter animals! MIXED BREED is a delightful 2014 red wine blend aged in French oak barrels for 2 years, that was created by the winery as a tribute to shelter animals in need. With every sip of this hand-crafted wine, animal lovers can take pride knowing a portion of their MIXED BREED purchase will be donated to help PHS/SPCA animals. Bottles start at $25, and magnum bottles are also available. To purchase MIXED BREED please visit the San Mateo Total Wine & More (2250 Bridgepointe Pkwy, San Mateo), or shop online and select Peninsula Humane Society & SPCA as your benefiting shelter: Click here to shop online https://wineshop.cgdiarie.com/2014-mixed-breed–red-blend-p853.aspx

Register your credit and debit cards at eScrip and a percentage of the purchases you make at participating merchants will be donated to PHS/SPCA. eScrip respects your privacy and will not sell or rent your personal information. Our eScrip group number is 500000685. If you have questions, contact Lisa Van Buskirk at 650-340-7022 ext. 327 or email her at Lvanbuskirk@phs-spca.org.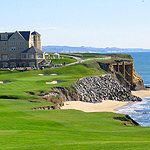 In addition to being a pet-friendly resort, the Ritz-Carlton, Half Moon Bay has a Posh Pooch Program with special amenities for dogs! They believe four-legged friends should enjoy the same outstanding luxury as their families, and are confident that your best friend's reviews will be paw-sitively glowing! For every person who takes advantage of this program, a donation will be made to our Hope Program. Click here for more information about bringing your pampered pooch along.

DogTrekker uncovers the best places in Northern California for you and your pup to stay, eat, hike, splash and play. They're currently offering a dollar donation for everyone who signs up to receive a free weekly newsletter (they don't sell, trade, or otherwise share email addresses). If you love it, continue to receive the newsletter free of charge. If you would like to opt-out after reading the first copy, you can easily do so as well, and we'll still receive the donation. To sign-up, simply click here, fill in the form and choose Peninsula Humane Society under Referring Rescue/Shelter.


PopGrips are more than just a cute and fun way to keep your phone firmly in your hand – your PopGrip can also raise funds for shelter animals!
Purrchase a PHS/SPCA PopGrip, and PopSockets will donate 50% of the sale straight to your favorite shelter (that's us!). You can even join in on the action by becoming a Poptivist! Submit your own design, let your friends and family know when it's released, and your amazing artwork can raise money for shelter animals.
Purchase your own PHS/SPCA PopGrip here: https://tinyurl.com/phspopsocket
Or become a Poptivist by submitting a design here! https://www.popsockets.com/pages/become-a-poptivist.html?lang=en_US