<style><!-- [et_pb_line_break_holder] -->#ai1ec-container .ai1ec-category-filter {<!-- [et_pb_line_break_holder] --> display:none;<!-- [et_pb_line_break_holder] -->}<!-- [et_pb_line_break_holder] --><!-- [et_pb_line_break_holder] -->#ai1ec-container .ai1ec-calendar-toolbar {<!-- [et_pb_line_break_holder] --> display:none;<!-- [et_pb_line_break_holder] -->}<!-- [et_pb_line_break_holder] --><!-- [et_pb_line_break_holder] -->#div.ai1ec-views-dropdown.ai1ec-btn-group.ai1ec-pull-right {<!-- [et_pb_line_break_holder] --> display:none;<!-- [et_pb_line_break_holder] -->}<!-- [et_pb_line_break_holder] --><!-- [et_pb_line_break_holder] -->#ai1ec-btn ai1ec-btn-sm ai1ec-btn-default ai1ec-dropdown-toggle {<!-- [et_pb_line_break_holder] --> display:none;<!-- [et_pb_line_break_holder] -->}<!-- [et_pb_line_break_holder] --></style>
Jan
13
Thu
Pet Loss Support Group VIA ZOOM
Jan 13 @ 7:00 pm – 8:30 pm
In person meeting is cancelled and meeting will be held via Zoom.  Meeting details are below:
https://zoom.us/j/94356084803
Meeting ID: 943 5608 4803
(301) 715-8592 US
When your companion animal dies, it's natural to feel grief and sadness, even depression. Our free support group is designed to offer anyone grieving the death, loss or terminal illness of a beloved companion animal. Led by a professional counselor, our group meets the second Thursday of each month, from 7-8:30 pm. The group usually ranges in size from 6 to 12 participants. Some people come once or twice, others four or five times. Participants need not be PHS/SPCA adopters and are not required to sign up for the class.
More information: https://phs-spca.org/grief/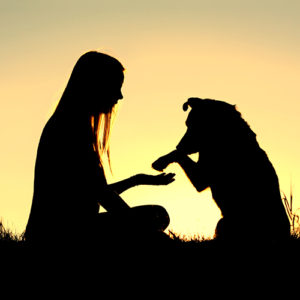 Jan
11
Wed
Happy Rabbits PEP Talk via Zoom
Jan 11 @ 3:00 pm – 4:00 pm
Happy Rabbits PEP Talk 
Are you thinking about adopting a rabbit or maybe you've been a rabbit owner for several years, and you need some advice on how to keep your rabbit safe from rabbit hemorrhagic disease. Perhaps you need some help bunny proofing your home, or you desperately need help bonding your new rabbit with your other rabbit. Hop on over to our upcoming virtual PEP Talk to learn all about how to keep your buns the happiest and healthiest they can be. Our Humane Educator will discuss everything from how to properly handle a rabbit to knowing when you need to visit the vet and of course there will be time for Q&A. 
January 11th at 3:00PM on Zoom 
Please email [email protected] to receive the Zoom link 
If you cannot attend, the zoom meeting will be recorded and posted to our YouTube channel @peninsulaspca 
May
20
Sat
Kitten Nursery Shower

@ Peninsula Humane Society & SPCA
May 20 @ 12:00 pm – 3:00 pm
Join us for our Kitten Nursery Shower on Saturday, May 20th from 12:00-3:00 pm!
Watch volunteers syringe-feed tiny kittens, ask our Nursery "mom" about our life-saving work, learn about volunteering, and interact with older kittens. There will be crafts and movies for the kids and treats provided by Trader Joe's and Copenhagen Bakery & Cafe for all guests.
Shower gifts appreciated! Our kitties love:
Breeder's Edge powder formula, Chicken Soup for the Soul kitten wet food, Taste of the Wild feline dry food, Diamonds Naturals cat/kitten wet food, 2 oz Miracle Nipples for Pets, small stuffed animals, clean new towels, ping pong balls and pipe cleaners! Visit our wish list for more shower gift ideas:https://www.amazon.com/gp/registry/wishlist/1AUY4B6DQVWSV/ref=topnav_lists_1