Sep
25
Wed
Puppy Kindergarten
Sep 25 @ 6:15 pm – 7:15 pm
Puppy Kindergarten is for puppies 4-6 months old and will build on the foundation laid in Puppy Preschool! This class expands on topics like socialization and appropriate play, and begins laying the framework for recall, more impulse control, and basic commands, along with supervised socialization (off-leash playtime to teach puppies how to play with other dogs.)
Puppies must have had at least 2 DHPP vaccines to attend. If older than 5 months, a rabies vaccine is also needed.
Wednesdays, starting August 21st from 6:15-7:15 pm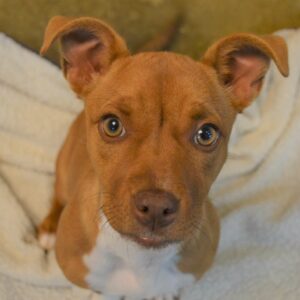 Companion Dog Level 1
Sep 25 @ 7:30 pm – 8:30 pm
Companion Dog Level 1 is for dogs 6 months and older as well as graduates of Puppy Preschool and/or Kindergarten. Whether you've just adopted and want to get off on the right paw or need a refresher, this class is for you. You will learn various hand signals and commands, such as sit, down, come, heel, stay, and leave it, and teach your dog to wait at doorways and walk politely on leash. Proof of current DHPP and Rabies vaccinations is required.
Wednesdays, starting August 21st from 7:30-8:30 pm